Felix Orbik
(1865-1958)
Biography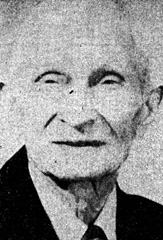 Felix Orbik was born in the forest guard settlement of Karpa near Barglowo on 10 Jul 1865, the son of Franciszek Orbik and Agnieszka Stankiewicz. Their father, Franciszek, was born in Tajno and was a "Strzezelec Lasow" or "shooter" or "guard" of the forest in Netta.
Felix Immigrated to America on 23 April 1890 from Liverpool to Philadelphia aboard the SS Lord Clive. While others just listed New York as their destination on the manifest, Felix listed Stambaugh, which was the exact mining community he first worked in Michigan. He was either recruited in Poland to work there, or his brother Franciszek Orbik, who arrived in 1889 sent for him.
Felix Orbik married Josephine Wozniak in St. Sebastian Church in Bessemer on Feb, 17, 1896. Their children were born in Ironwood:
Stanley born 04 Nov 1896. He married Blanch Glowinski on 26 July, 1938 at St. Helen's church in Milwaukee. They adopted two children, Harriet (Richard) Reiter and Gust Buczek. Stanley Orbik died in Ironwood on 13 May 1976 and is buried in Riverside Cemetery. Blanche died 30 Oct, 2000 in Milwaukee.
Helen, born 1899. She married John Drozdowski from Iron River in Ironwood on 05 Nov 1917 and they settled in Iron River Wisconsin. Her father Felix Orbik died while living with her family.Helen Orbick Drozdowski died June 29, 1977, aged 77, in Christal Falls, MI.
Vincent, born 24 Apr, 1902. He married Ida Marie . They had one son named Robert, who was a chiropracter in Indiana. Vincent died 5 September 1981 in Wakefield. He was buried in Riverside Cemetery in the protestant block 47, Lot 20-A with his wife Ida Marie who died 9 May, 1946.
Minnie,born Sep 30, 1906 . She married Joseph Mullen and settled in Calumet, MI. See obituary below.
Unborn baby died 21 Nov 1913.
Felix Orbik died on April 9, 1958 in Iron River Wisconsin.
---
Felix Orbik's obituary gave a lot of important information about his life.
Felix Orbick Dies Saturday
Felix Orbick, 92, former Ironwood resident, died at Iron River Saturday at 11:20 p.m. He was born in Barglow, Poland, April 6, 1865. He came to the United States in 1889, settling first at Iron River, where he worked in the Isabella Mine for seven months. When that mine shut down he left for Interior, Mich., nine miles northeast of Watersmeet, working in the mill during the summer and in the logging camps during the winter from 1890 to 1895. The mill shut down in the fall of 1895.
Then Mr. Orbick moved to Ironwood and started working for the Oliver Iron Mining Co. in 1896 as an underground miner. He worked there until 1922, when he retired because of a bad leg injury. He had one ,narrow escape at t h e "A" Norrie Mine cave-in in 1912 when seven men were killed. He miraculously escaped, although many of his working partners nearby were killed. He had been pensioned by U. S. Steel Corp. 36 years.
He was married to Josephine Wozinak at St. Sebastian C h u r c h, Bessemer, in March 1896. Mrs. Orbick died Aug. 6, 1933. Mr. Orbick made his home here from 1896 to 1953, when he rnoved to Iron River to make his home with his daughter, Mrs. J o h n Drozdowski.
Surviving are two sons, Stanly of Ironwood and Vincent of Thomaston; two daughters, Mrs. Drozdowski of Iron River and M r S. Joseph Mullen of Calumet; one sister, Mrs. Salamea Pradzick of Chicago; four grandchildren, and, five great grandchildren. He was a member of St. Michael's 'Catholic Church for m any years. Funeral services will be h e 1 d Wednesday at 9 a.m. at St. Michael's Church with the Rev. Francis X. Ronkowski officiating. Entombment will be at Riverside Cemetery. The Chappell-Zielinski Funeral Home will be open to friends beginning at 2 p.m. Tuesday.
---
Felix Orbik was buried in Riverside Cemetery in block 20, Lot 45. Also in this lot are:
Felix Orbik's twins died Nov 22, 1933
Edwin Drozdowski, died Jan 27, 1924 , 4 1/2 years old.
Josephine Orbik, Felix's wife died Aug 8 1933.
---
Felix and Frank Orbik had two half sisters that lived in Chicago, Mary (Orbik) Korenkiewicz and Salomeja (Orbik) Wysoki. These two resulted from a second marriage between Franciszek Orbik (widow) and Rozalia Grabowska in Karpa in 1870.
---
Felix Orbik Family Line:
Franciszek Orbik b. 1828 (in Tajno) and Agnieszka Stankiewicz
Adam Orbik b. 1896 (in Tajno) and Magdalena Kaplow (from Karpa)
Marcin Orbik b. 1758 (in Tajno) and Agnieszka Sotkowska
Bartlomeij Orbik b.about 1729 (in Tajno) and Zophia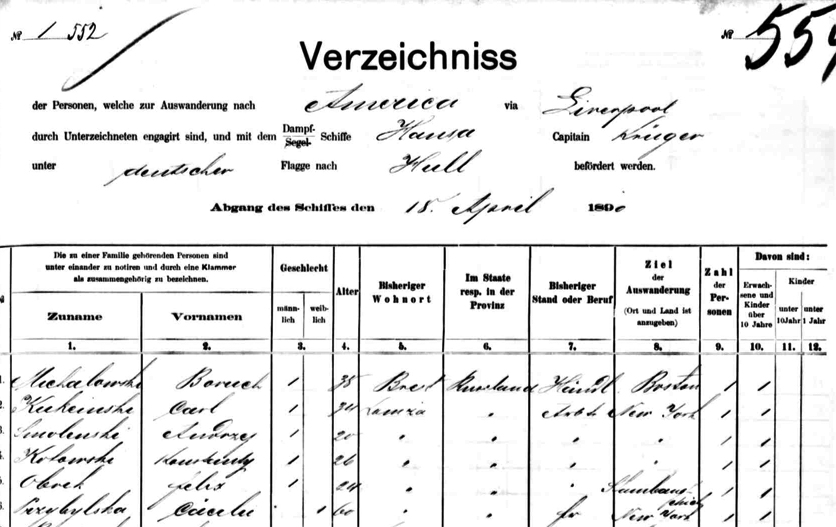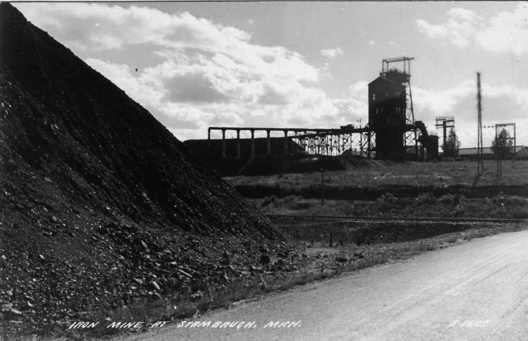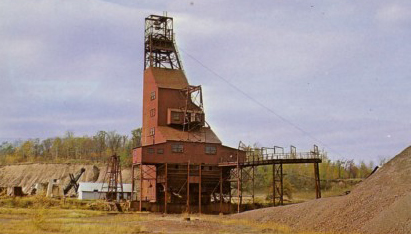 Notice that they spelled his name Obrek on the Hamburg passenger list. It appears as Orbek on the Philadelphia version. Also note that he listed Stambaugh as his destination. Not too many people listed such small towns as their destination in the 1890s.
Iron mines in Stambaugh, Michigan, near Iron River. From contemporary postcards.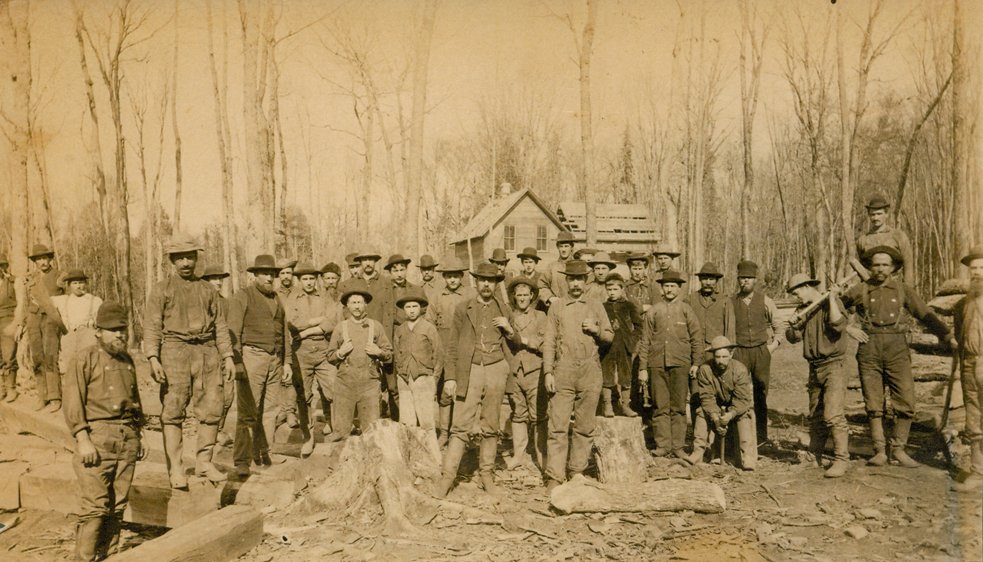 Overlay of mines over the tow of Stambaugh.Isabella is in the Southeast section, just south of the Stambaugh airport. It is now a sunken lake area. From http://www.mindat.org/loc-155494.html
Typical Upper Michigan lumber camp and sawmill, like the one in Interior Muchigan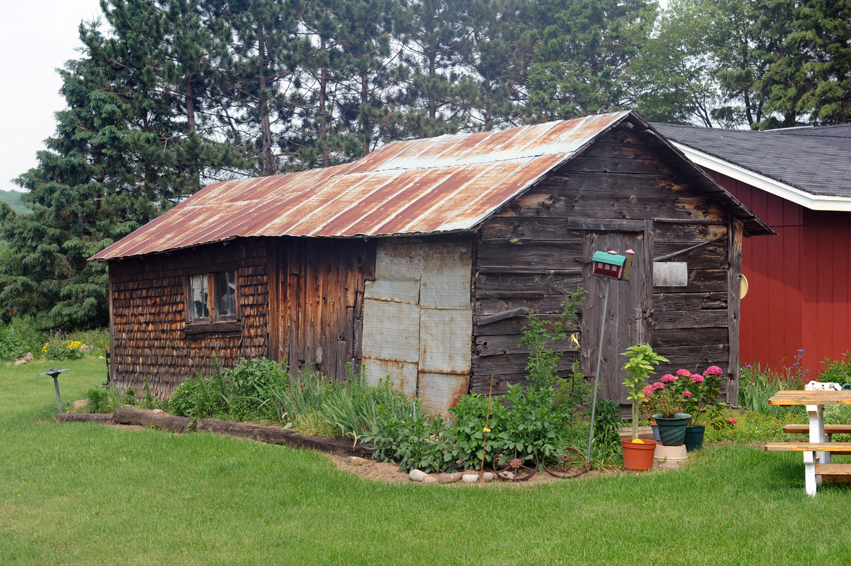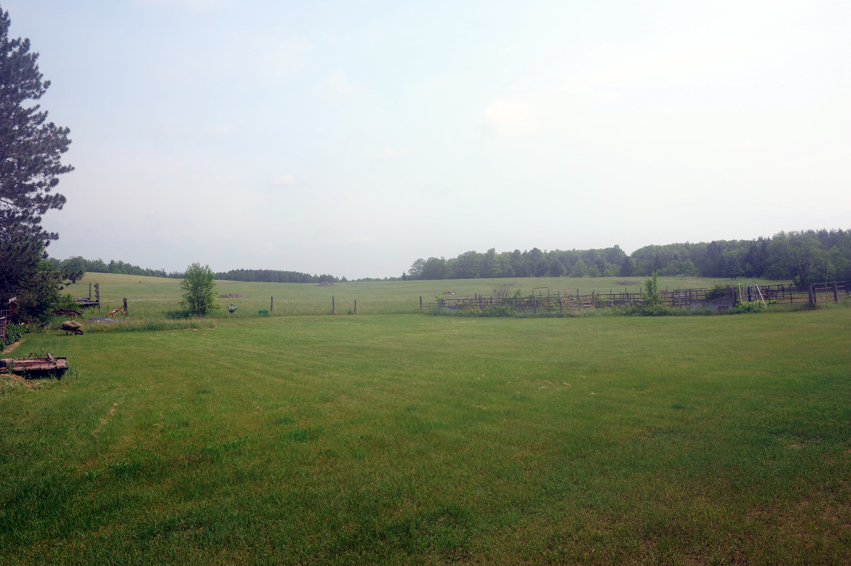 With the exception of one home and several small old outbuildings like this one, only a small open field is all that is left of Interior Michigan. The rest of the trees in this area have grown back in the last 100 years.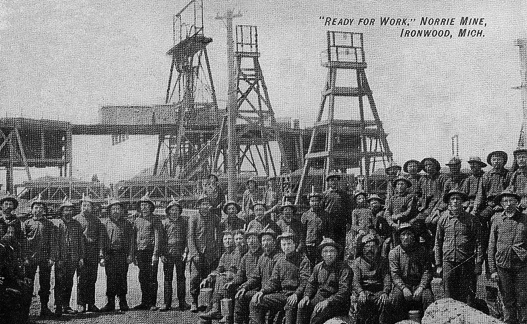 The Norrie A mine from a contemporary postcards.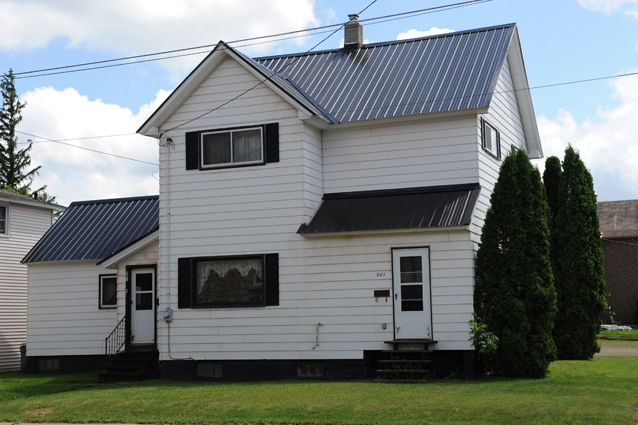 This is 619 Lave Avenue, where Felix Orbik and his family spent most of their lives while in Ironwood.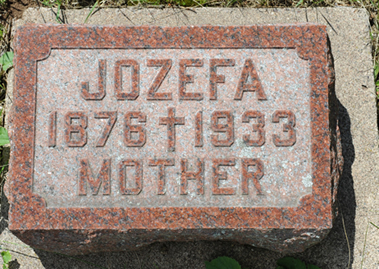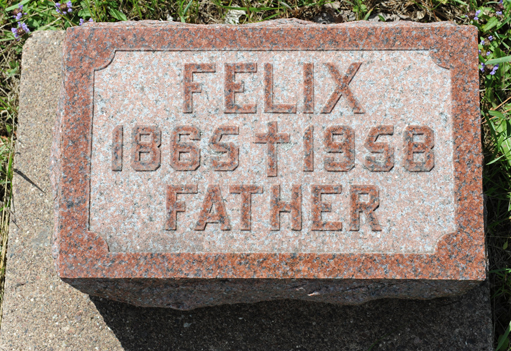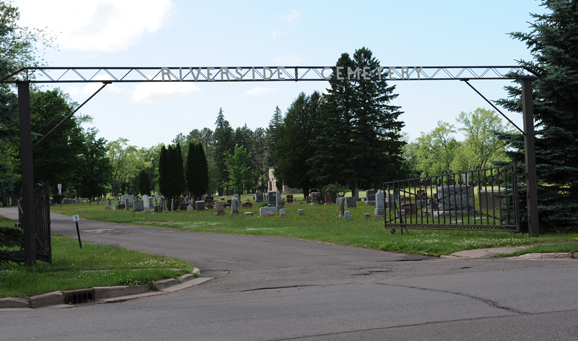 We believe this may be 204 Mansfield in Ironwood, first recorded home of Felix Orbik there. It looks like it was re-oriented and listed as the other corner street. If this is not the case, then the small vacant lot next door is 204.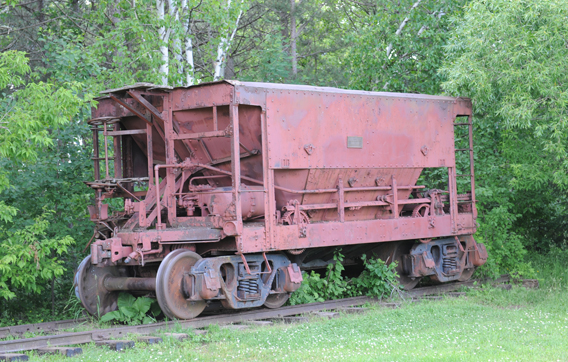 Memorial on the site of the Norrie A site. The sunken overgrown depression behind is probably the actual mine site.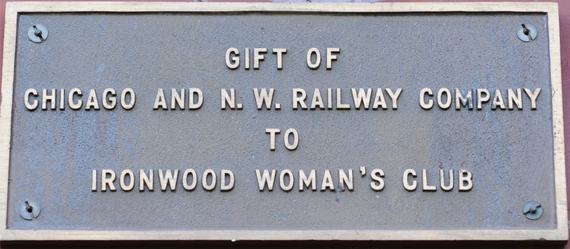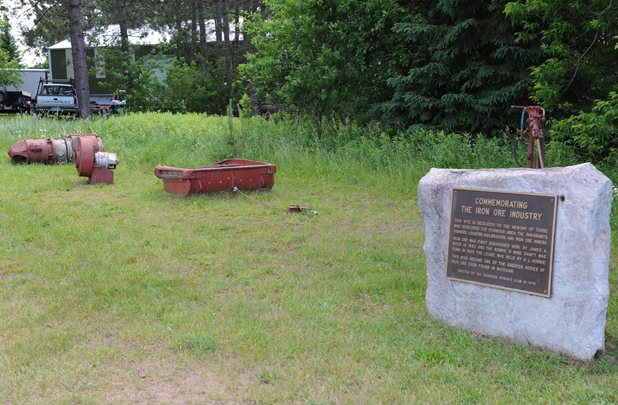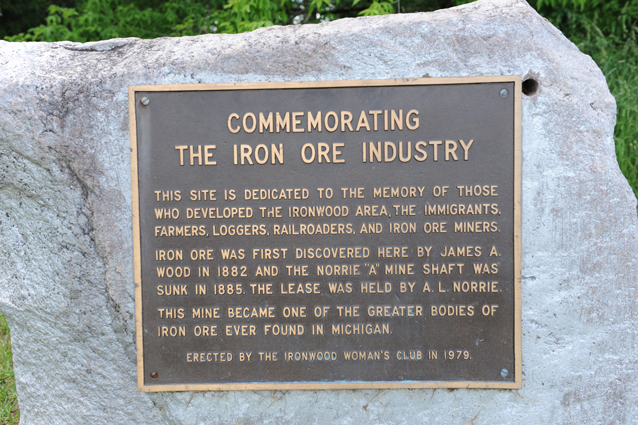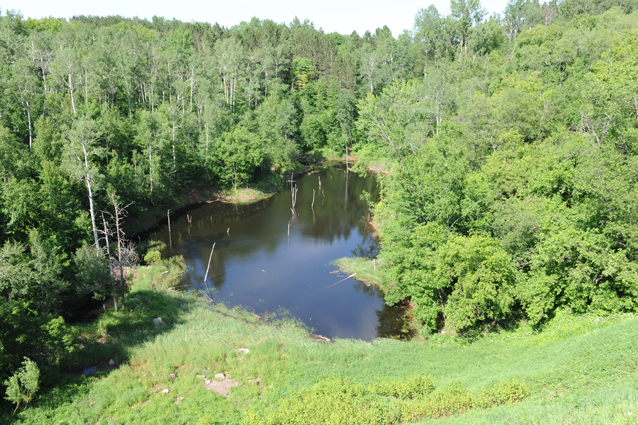 Felix Orbik and his family are burried in Riverside Cemetery in Ironwood.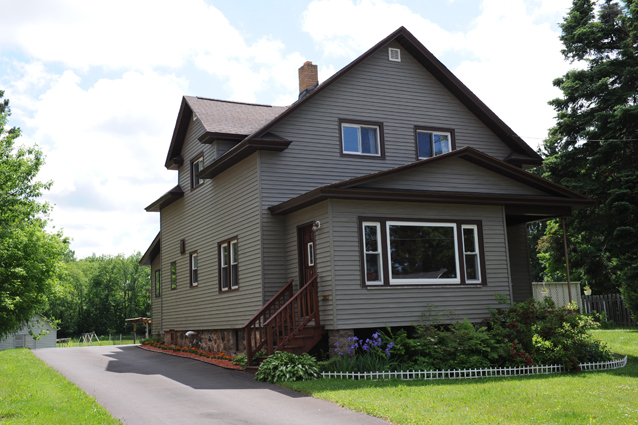 This sunken watery area, like most former mines in the region, is the site of the major Norrie Mine complex.
MINNIE MULLEN age 100 Calumet, MI passed away Friday January 26, 2007 at the Iron River Care Center, Iron River, MI. Born September 30, 1906 in Ironwood, MI. The daughter of the late Felix & Josef ( Wozniak ) Orbick attended the Ironwood Catholic Schools & graduated. She married Joseph Mullen Oct. 21, 1929 in Ironwood, MI. and the couple moved to Calumet, MI. Minnie & her husband established Mullen Drycleaners & the couple operated the business until her husband Joseph passed away Nov. 1, 1988. After the death of her husband Minnie spent the winters in Iron River, MI. with her nieces Dorothy & Gertrude Drozdowski. She has resided at the Iron River Care Center for the past nine years. She was a member of St. Paul the Apostle Catholic Church in Calumet, MI. She was also preceded in death by an infant daughter, 2 brothers: Vincent & Stanley Orbick,& a sister Helen Drozdowski. Survived by Nieces & Nephews Private Family services will be held at the Jacobs Funeral Home, Iron River, MI. with the Rev. Aloysius Hasenberg to officiate. Graveside & Interment in the spring at the Lakeview Cemetery, Calumet, MI. Funeral arrangements by the Jacobs Funeral Home, Iron River, MI.
Dorothy M. Drozdowski, age 87 of Iron River, MI, died Monday, February 9, 2009 at the Iron River Care Center, Iron River. Born: May 20, 1921 in Iron River The daughter of the late John and Helen (Orbick) Drozdowski attended the Iron River schools, graduating from Iron River High School. She then attended the McDonough Business School and graduated. She moved to Detroit, MI and was employed by the Federal Government, retiring in 1980. In the fall of 1983 she returned to Iron River with her sister Gertrude to make their home. She was a member of St. Agnes Catholic Church of Iron River, the Rosary Sodality, former member of the Daughters of Isabella, former member of the Assumption Church, and St. Mary's Club at the Assumption Church. She was preceded in death by her brother, Edward. She is survived by two brothers, Ted (Betty) Drozdowski of Lake Mills, WI John Dodson of Milwaukee, WI One sister, Gertrude Drozdowski of Iron River, MI Numerous nieces and nephews Private family visitation Funeral Service: Thursday, February 12, 2009 at 2:00 p.m. at the Jacobs Funeral Home, Iron River Rev. Norman Clisch to officiate. Interment: Resthaven Cemetery, Iron River. Funeral arrangements by the Jacobs Funeral Home, Iron River.