Photos of Gulcz - 1999 and 2004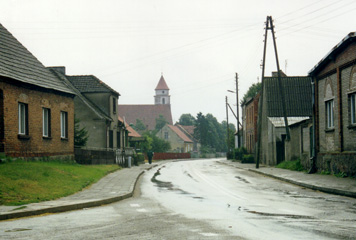 Main street in Gulcz on a rainy day - 1999.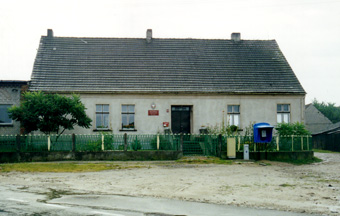 Post office in Gulcz - 1999. Some family stories stated that Hipolit Polfus may have been the postmaster of Gulcz before coming to Chicago.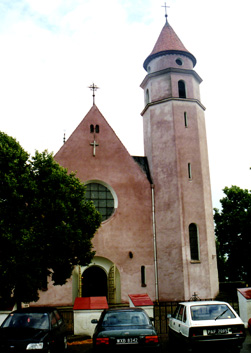 New church in Gulcz. This church was not there when the Pyterek and Polfus families lived there. The parish was Lubasz in those days.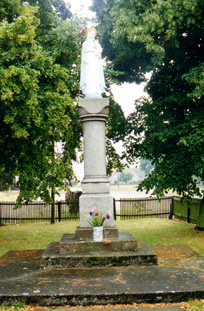 A small shine across from the post office.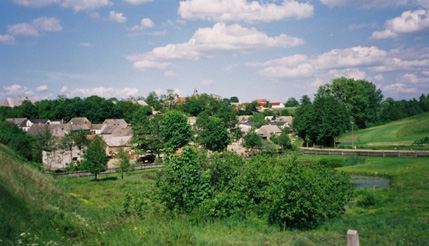 This is a part of Gulcz I missed in 1999 but found with the help of the mayor in 2004.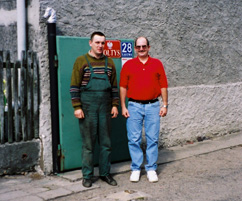 Me (right) with the soltys (mayor) of Gulcz, Arkadiusz Goraczka, in 2004. He gave me a tour of Gulcz and showed me his records of the Gulcz-Stevns Point Wisconsin sister city agreement.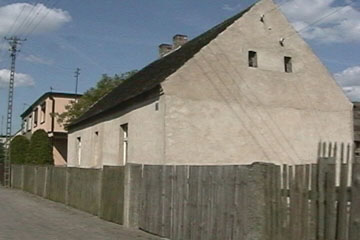 Some houses in Gulcz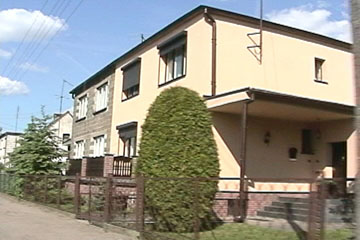 Some houses in Gulcz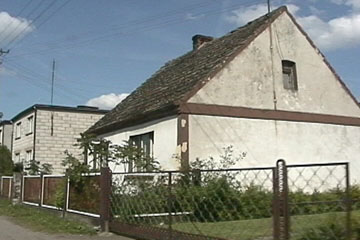 Some houses in Gulcz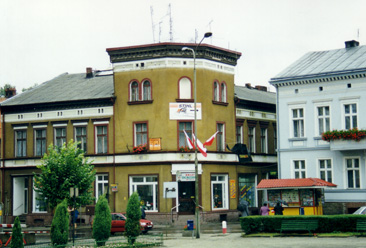 Downtown Czarnkow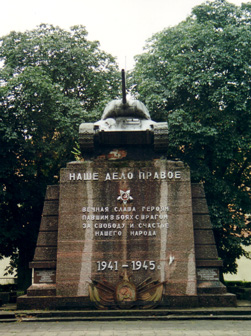 Soviet monument to the liberation of Czarnkow in 1944.
I did not see this monument in 2004.